"Maine Women in the Arts": Inaugural mural of City of Hidden Figures Public Art Program
Inaugural Mural
"City of Hidden Figures" is launching with its first mural in Portland, Maine, by the creator of the project, Abigail Gray Swartz. Abigail, is a fine artist and activist who is best known for The New Yorker magazine cover "The March" which depicted an updated Rosie the Riveter in a pussy hat for the Women's March issue. Her cover won best cover in the category "Best News and Politics" from The American Society of Magazine Editors.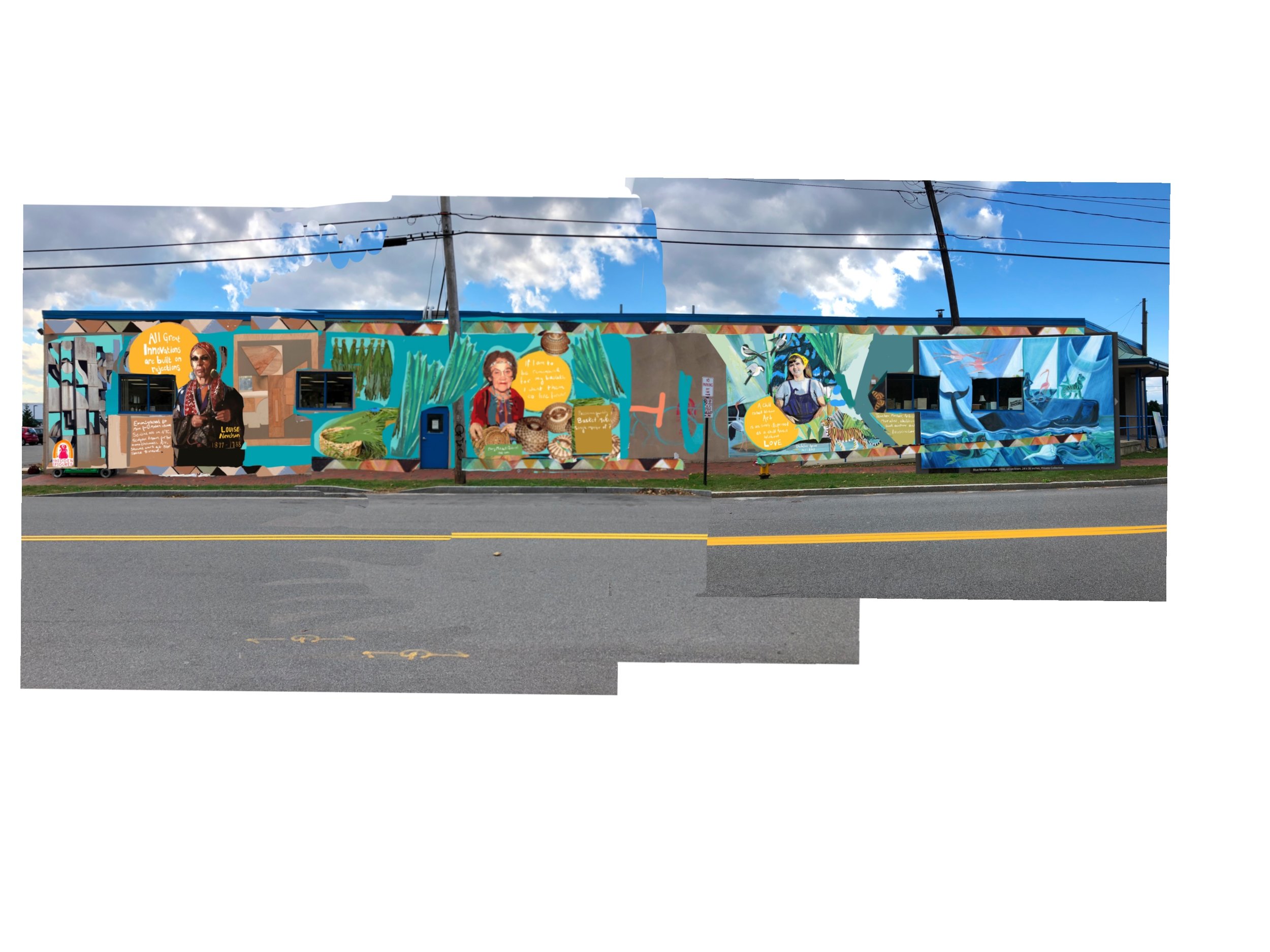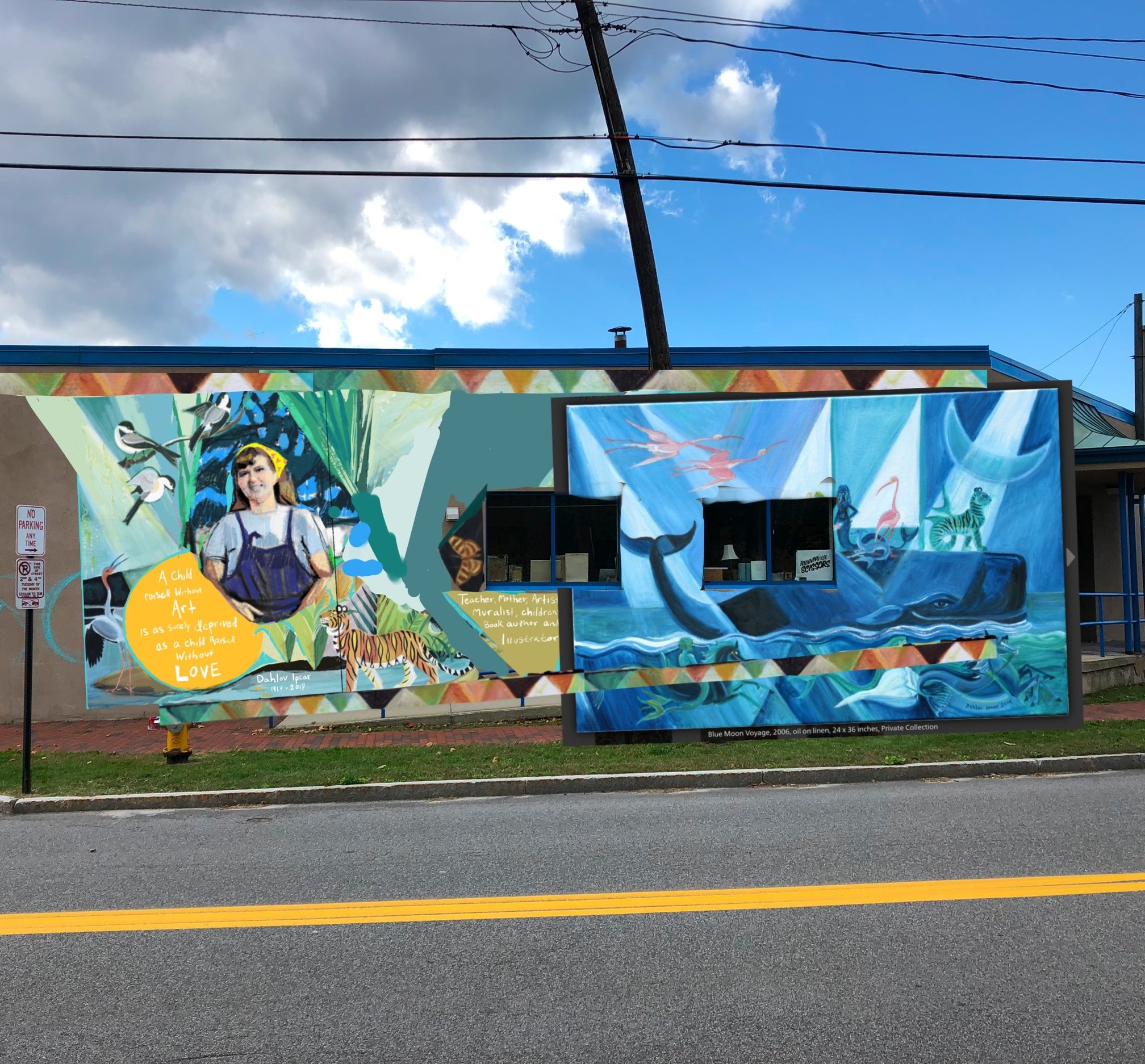 The mural is located on an exterior wall at artist studios Running with Scissors. Abigail chose to celebrate three of Maine's female artists, Dahlov Ipcar, Louise Nevelson, and Mary Mitchell Gabriel to reflect the artist studios. It was important to Abigail for the mural to depict diversity of artwork- from sculpture, to illustration, to basket making as well as diversity of origins. For example, Nevelson's family immigrated to Maine when she was a young girl, and Gabriel is a Native American. Each portrait will incorporate images of the artist's work. The mural is currently being painted (fall 2018) stop by on a good weather day to say hi!
Timeline for future Maine projects:
Winter 2019: Renaming a city street after a local Woman.
Spring 2019: Female Statue- community nomination process of a local female hero, open call for the female artist who will make the work. (Finished work 2020/2021)
Spring/Summer 2019: CHF will help produce the 2nd Mural- secure the location, the artist(s) who will paint the mural, oversee the design, and fundraise to ensure pay equity.
City of Hidden Figures is also beginning to work with sister cities outside of Maine to help them curate similar works.
Read more about the mural HERE and to donate to the funding of this mural, please visit the link HERE.